Presentation
At Photorenova we offer a personalized professional photo editing service, as well as specialized photoshoots. 
 With the current demands of constant material for networks, whether for personal or corporate use, we are oriented in an underserved alternative: the files and albums of our customers.
 We all have personal or work photographs, of excellent content that we would like to restore, improve, or even use as a starting point of totally new and extraordinary images, to share or promote ourselves. 
We respond to specific requests from clients to which we add technical expertise, advice, and creative freedom.
 Our photography sessions specialized in interior spaces and lifestyle, have our experience to obtain settings with high aesthetic content.
 Please tour our Gallery where you can see the before and after some of our works.
Advantages of retouching or digital intervention
The advantages of the image editing and digital photomontage are virtually unlimited, any photo is likely to be transformed, and combined to create new scenarios to enjoy and share.
Advantages of digital restoration
The original is not alter, and there is better chance of return its initial appearance. The obtained digital photography can be printed many times desired. Send it through the website to friends and family, share on Facebook, Twitter, Instagram, and up to a digital photo frame as a gift, weddings, anniversaries, or moving. The digital archive most endures over time, and is a legacy for your family. Instead of having them in a box in the basement, it will be within reach of a click on your computer or Flash drive.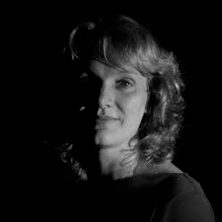 Anabella García
Director
I am passionate about photography, studied Architecture, and Marketing. Dedicated for several years to the management of Torrecasa magazine on Interior Design where I accompanied the sessions to extraordinary photographers such as Julio Serrano and Adrián Barros. I had a brief foray into the real estate market at Coldwell Banker. Then I was Marketing Manager at the company Axxis Interior Design, dedicated to Office furniture, where I started editing images for adds and catalogs which led me to take professional courses in Photoshop and Lightroom. I also started doing project photoshoots. I studied at the Roberto Mata School of Photography and in Avecofa. 
This trajectory allows me to understand and create the type of images required by the Interior Design, Real Estate, and Furniture market.
On the other hand, I discovered a world of creative opportunities in photo editing and photo manipulation. I like to combine photos and produce different images.
The restoration has given me extraordinary moments when I saw the happy expression of the customers who gave their photos for loss.
All this experience, creativity, and passion for finding the best version of  your images, is the one that I offer through PHOTORENOVA.
So if you need quality personal or corporate photos to share or promote yourself on the networks, I expect your contact,
Best regards!