Presentation
At Photorenova we overhaul your photos with passion! We love to edit, retouch, and restore your valuable memories. We would like to provide you the opportunity to keep them much longer. We offer you the possibility to fulfill your dreams and create the images that you always pictured… your wedding photo with The ETower as a better background? Your son and and grandson together, at the same age? .. .We can do it!
Advantages of retouching or digital intervention
The advantages of the image editing and digital photomontage are virtually unlimited, any photo is likely to be transformed, and combined to create new scenarios to enjoy and share.
Advantages of digital restoration
The original is not alter, and there is better chance of return its initial appearance. The obtained digital photography can be printed many times desired. Send it through the website to friends and family, share on Facebook, Twitter, Instagram, and up to a digital photo frame as a gift, weddings, anniversaries, or moving. The digital archive most endures over time, and is a legacy for your family. Instead of having them in a box in the basement, it will be within reach of a click on your computer or Flash drive.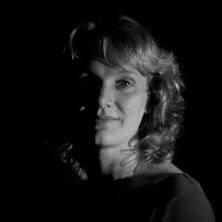 Anabella García
Director
Passionate about photography, architect, with a specialization in marketing. Dedicated for several years to manage an interior design magazine, and then to promote designers furniture´s sales, I had the need to edit images for articles, catalogs, ads and web pages, which led me to learn about retouching and photomanipulation, by taking Photoshop professional courses. Subsequently I was attracted by the restoration, in the interest of rescuing the family albums. Little by little, the activity was extended to friends and acquaintances. I also discovered a complete world of creativity opportunities assembling collages. I love to combine photography, and produce complete different images. With PHOTORENOVA, I hope to offer my services to more people desiring to preserve their photos and create new memories.